Sharing this collaborative project called "Breaking Water".
This was my first time shooting (professionally) underwater. I'm thankful to have been surrounded with a great team and for Red Bull Photography for giving me the green light to do this and pretty much letting me do whatever I wanted.
I learned so much from this shoot and I'm looking forward to get into the water again soon!
To see more photos and read more about this project, you can go here:
http://www.redbullphotography.com/projects/breaking-water
I also did a quick interview for Custom SLR discussing some of my experiences from the shoot here: Custom SLR Interview
Lastly, here's a video showing how terrible I am in front of a camera:

Breaking Water from Red Bull Photography on Vimeo.
Breaking Water Team:
Artists: Kid David, LadieOne, VillN
Videographer: Daniel Zhu, Lee Chesley – Stance
Set and Fabric Consultant: Karla Roble and team (Alfonso, Genevieve, Charisse, Abraham)
BTS Photographers/Production Assistants: Dennis Baloy, Ian Paredes, Katsi Del Rosario, Nikki Bourque
Master Diver: Nikki Piper
Lifeguard: Ian McMurtrey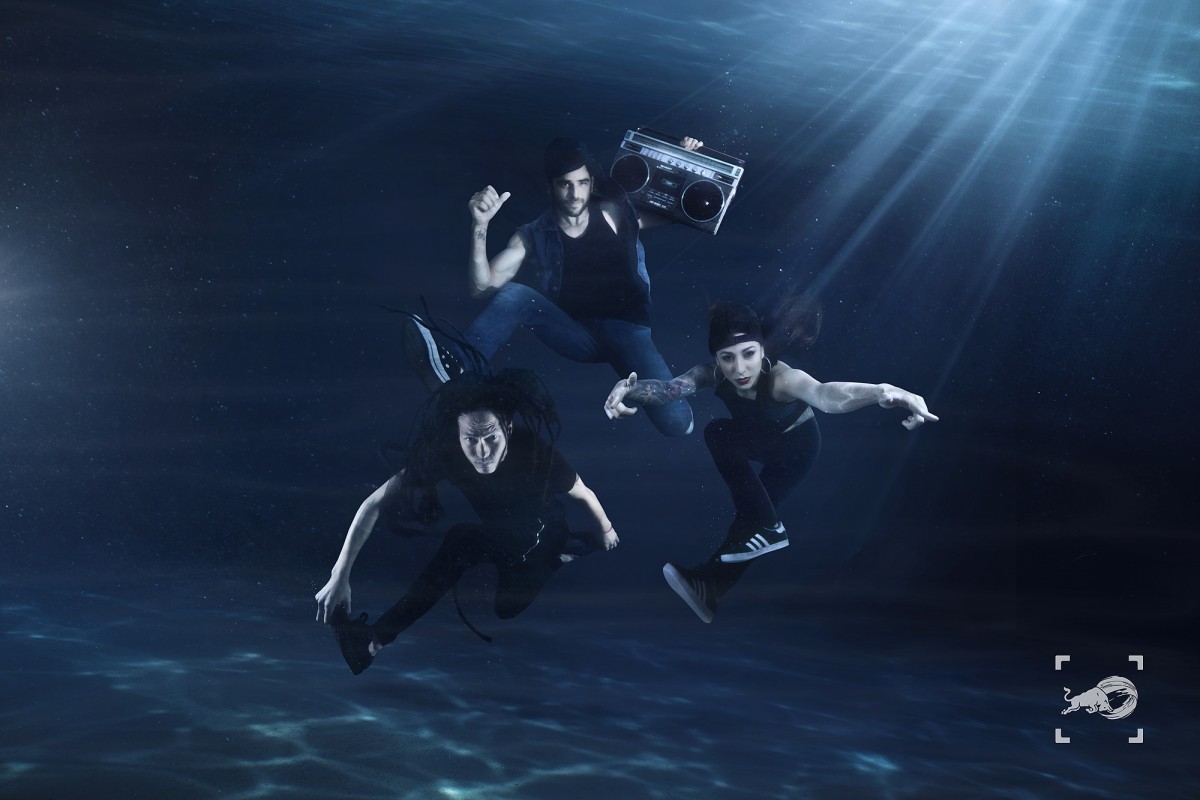 Post production: Carlo Cruz, Erwin Raif